Here is what you will find gracing the table on Easter Sunday in woodnotwood.
EASTER SUNDAY BRUNCH BUFFET
Center Piece
Basket Full of Egg Shaped Sugar Iced Cookies decorated with cut flowers.
Rolled Omelet
2 C. milk
8 eggs
3/4 C. all-purpose flour
seasonings to taste
1 1/2 C. filling of choice: (fried bulk sausage, finely chopped ham, chopped bacon, peppers, tomatoes, etc.) (optional)
1/2 C. grated mild cheddar cheese
Preheat oven to 400°F. Line large cookie sheet with foil. Grease well.
Beat ingredients and pour into cookie sheet. Bake about 15 minutes, or until edges are slightly brown, and eggs are puffed. Remove from oven. Using a knife, loosen egg mixture at narrow end of cookie sheet and roll up like a jelly roll. Slice, and serve with cheese sauce.
Cheese Sauce
1 T. butter
1 T. all-purpose flour
1/2 C. milk
1/2 C. grated mild cheddar cheese
Using a medium microwave safe dish, stir milk into flour until smooth. Add remaining ingredients and heat in microwave on high for 45 seconds. Stir, and heat 45 seconds more.
Serves 8.
Make Ahead Breakfast Eggs
1 dozen eggs
1/2 C. milk
1/2 t. salt
1/4 t. pepper
1 T. margarine
8 oz. sour cream
12 slices bacon, fried and crumbled
1 C. shredded sharp cheese
Beat eggs, stir in milk, salt and pepper. In skillet, melt margarine and pour in egg mixture. Cook 'til set but still moist; cool and stir in sour cream. Put mixture in buttered 12 x 7 pan. Top with bacon and cheese. Cover and refrigerate overnight.
Bake at 300°F. for 15-20 minutes.
Ricotta Pancakes
4 large eggs, separated
2 C. ricotta cheese
2/3 C. sour cream
1 1/3 C. all-purpose flour
1 T. baking powder
1/2 t. salt
1/2 t. baking soda
1 1/2 C. milk
Melted butter
Maple syrup
Fresh fruit, if desired
Whisk yolks, ricotta and sour cream in large bowl to blend. Combine flour, baking powder, salt and baking soda in another large bowl. Add flour mixture to yolk mixture; mix together until blended well. Stir in milk.
Beat egg whites with electric mixer in separate bowl until soft peaks form. Fold beaten egg whites into batter.
Heat griddle on large flat skillet over medium heat. Brush with butter. Working in batches, spoon two tablespoons batter onto hot griddle for each pancake. Cook until golden brown, several minutes per side.
Serve with butter and maple syrup; garnish with fresh fruit, if desired.
Makes about 40 small pancakes.
We are feeding an army!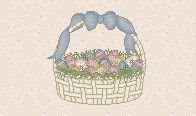 Then we hit the park for a Brazilian BBQ.
Music, dancing and huge cuts of steak just made to be eaten with your fingers.
Happy Easter all.
I hope you have a wonderful holiday.