Some Things Make Life Worth Living:
The Perfect New Year's Eve date.
Dancing in my favorite Irish pub.
Screaming the lyrics to Walk Away ~by Dropkick Murphys, My favorite Irish Drinking Song ~by Flogging Molly and Add It Up ~by The Violent Femmes at the top of our lungs whilst his beer sloshes onto my favorite boots.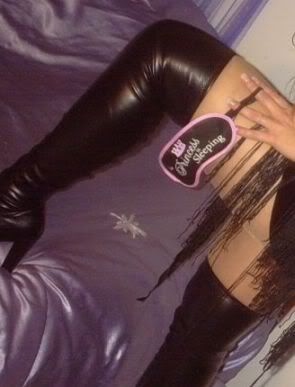 Feeling the Eire blood coursing through my veins. And his hand on the small of my back; his fingers burning an impression onto my flesh. That physical connection, in the midst of the swirling crowd, a connection that says we are one. We will not be torn apart.
He grabs me and pulls me to him for a slow dance as the crowd around us continues to dance fast. He sings along in my ear, his arms wrapped around me. A song he secretly requested earlier because he says he loves my blue eyes and he cannot help but think of me whenever he hears it.
Leave your stepping stones behind, something calls for you.
Forget the dead you've left, they will not follow you.
The vagabond who's rapping at your door
Is standing in the clothes that you once wore.
Strike another match, go start anew
And it's all over now, Baby Blue.
It's All Over Now Baby Blue ~Echo and The Bunnymen version.
The drunken crowd shouts along and surges, pushing us closer together. He wraps himself tighter around me, a protective shield against the throng. I can feel my heart racing in response to his nearness. I wonder if he can feel it too.
All I can think is that I want to burn this moment into my memory. So I'll never forget the feeling of his fingers in my hair. His lips, warm and wet, against mine. The smell of his skin as I snuggle in and kiss his neck. The feel of his body melting against mine--until I can't tell where I end and he begins.
And then...
Shiny, shiny, shiny boots of leather
Whiplash girlchild in the dark
Clubs and bells, your servant, dont forsake him
Strike, dear mistress, and cure his heart

I am tired, I am weary
I could sleep for a thousand years
A thousand dreams that would awake me
Different colors made of tears

Kiss the boot of shiny, shiny leather
Shiny leather in the dark
Tongue of thongs, the belt that does await you
Strike, dear mistress, and cure his heart

Severin, severin, speak so slightly
Severin, down on your bended knee
Taste the whip, in love not given lightly
Taste the whip, now plead for me
Venus in Furs ~The Velvet Underground
And Johnny Thunders sings You Can't Put Your Arms Around a Memory.
Sorry Johnny. I have to try. It's my nature.
I always miss home at this time of year.
The Road Home
.
Happy New Year everyone!
Make this the one you'll never forget!
Technorati Tags:
New Years
,
Musical Monday
,
Leather
,
Boots
,
Music
,
woodnotwood