"
All the choir of heaven and furniture of earth - in a word, all those bodies which compose the mighty frame of the world - have not any subsistence without a mind.
"
-George Berkeley, Principles of Human Knowledge.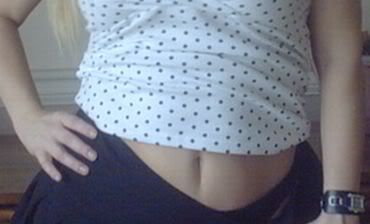 HNT CHERRY POP
This has been my most visited HNT -
Black Lace
And so I have travelled through the annuls of HNT history and the one true consistancy that I have found has been that every one of these entries has been made with much thought, much consideration of the effect it will have on the author and on the community as a whole.
I have watched people attempt ground-breaking and incredible acts of creativity, I have seen them showing their children, their pets, the loves of their lives, as well as themselves, in beautiful pictures portraying their own vulnerability and wonderful humanity. I have been able to show them love through their most difficult times. I have been able to applaud their acts of bravery as well as laugh at the incredible humor that they have gifted me with.
And I am touched by the words of encouragement and support I have received.
Here
and
here
particularly.
What a lovely thing to know that strangers will come by just to see what surprise you have planned for them! Until they are no longer strangers, but friends that you share a common bond with.
Thank you
Osbasso
for making the world wide web just a little smaller and for making it feel more like family.
Happy One Year HNT!
Heres to many more!
Sorry, no confetti, just big HNT kisses!