Lecram
wanted to see us in our sarongs.
(
All photos ©Tricia.Weight-->gmail
)
There are several different ways to wear a sarong. Tied around your waist or tied around your breasts. My favorite is criss-crossed at the top and tied behind my neck.
For me, with my boot fetish, I decided to wear my mid-calve boots with one of my sarongs.
Just goes to show you that there are no rules. And you can wear a sarong in the Fall with a sweater and boots. They look great together!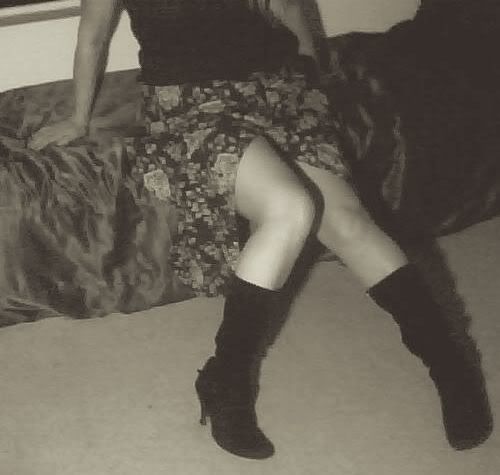 This goes along with
AnotherSuburbanMom
's idea to highlight what we think are our best features. For me it's my legs. I do like my legs.
And here's some inspiration for your boot fetish.
Shakira
Objection Tango
.
That should whet your imagination for what you can wear with your boots this Fall.
A short skirt with a shawl tied around your waist and a pair of over the knee boots is really hot! Maybe next week?
The boots are from Charlotte Russe.
The HNT is from
Osbasso
.
This work is licensed under a
Creative Commons Attribution-NonCommercial-NoDerivs 3.0 Unported License
.
Tweet
Hang with Me on Twitter
:
@a_geek_girl