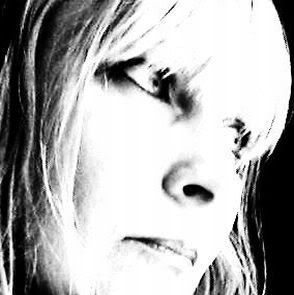 Tonight I sat with the french doors open and listened to the sound of the rain.
I lit candles around the room and turned on the stereo.
Fade Into You
by Mazzy Star was playing softly.
I want to hold the hand inside you
I want to take a breath thats true
I poured a glass of wine and settled down into the couch to listen, pulling my throw blanket up close. The turbulance of the last week has left me feeling drained. And although I can still feel the brush of your lips on my mouth I feel lonely. Disconnected.
I look to you and I see nothing
I look to you to see the truth
There's something comforting in the sound of rain. It takes me to a place of peace. A place where I feel more myself. I've always found comfort in water, the sound of it. Whether it's the crash of angry waves against a rocky shore or the bubbling rush of a hidden spring, I feel it inside me. A soothing re-connection with my metaphysical soul, as if I am merely a simulacrum of a woman, lost without my pelagic spirit.
Fade into you
I think its strange you never knew
I drank my wine and listened to the rain drops beat their own particular rhythm on the flagstones of the patio outside.
Tomorrow I think. Tomorrow we'll be better. We'll let the rain wash away the past and begin again.