Tonight is the Hotlanta Blogger Gathering and Housewarming held in Decatur.
This one is unfortunately an invitation only affair as we are planning to tear up Pup's new house and puke in his bushes.
Pup has promised to hold my hair out of the way.
I do love him so.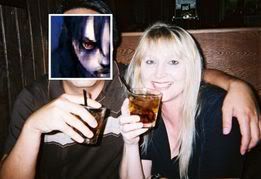 We'll get to work on planning an open invitation blogger gathering here. I'm thinking a pre-Halloween gathering? Any suggestions?