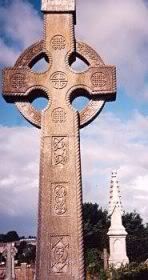 Like beautiful bodies of the dead, who had not grown old
and they shut them with tears, in a magnificent mausoleum,
with roses at the head and jasmine at the feet --
that is how desires look that have passed
without fulfillment; without one of them having achieved
a night of sensual delight, or a moonlit morn.
Desires ~~Constantine Cavafy
The sun was shining down hard on the day we buried him. The heat had risen after many days of cool and we stood under sweltering sun, a throng of people dressed in black, brows moist, eyes damp. We moved in closer under the green awning that protected his coffin from the elements. We, his huddled masses, hands held tightly as if to anchor ourselves as we spoke on his behalf, telling the stories of the ways he had touched our lives.
Then the reading of the 23rd Psalm
THE LORD is my shepherd; I shall not want.
He maketh me to lie down in green pastures:
he leadeth me beside still waters.

He restoreth my soul: he leadeth me in paths of righteousness
for his name's sake.

Yea, though I walk through the valley of the shadow of death,
I will fear no evil; for thou art with me;
thy rod and thy staff they comfort me...
Afterwards we wandered, friends and family, straying away and returning back to him once more. We drifted into one another, touching, arms and hands grasping for tenacious hold, only momentarily, before moving on again. There was something calming in this meandering amongst loved ones, some reassurance that we were not alone.
Do we fear this shutting away of a loved one? Did we truly lose him when he was interred? I know that we should mourn for ourselves, that we are the ones left behind, the ones who are left in this dark place and he has left us and is better for it. I understand, and yet, it is so hard to approve of this departure.
Life is a cycle, I understand this well. We are born of Earth and return to it eventually, so that others who come after us can be nourished by the same, and yet I am reminded of the angry words of Edna St. Vincent Millay once again. The words of anger at loss. Words that have fallen from my lips at the shutting of the human light.
Words that make me ache when I read them.
They are gone. They have gone to feed the roses. Elegant and curled
Is the blossom. Fragrant is the blossom. I know. But I do not approve.
More precious was the light in your eyes than all the roses in the world.
There is no rose nor apple tree, for all of their beauty and medicinal properties, that can replace your light in the eyes of those who loved you. Those who depended on you, not only for their physical sustenance, but for the sustenance of their very souls.
Last night I sat and talked to my neighbor who had lost her husband to a massive heart attack and she said she had stood outside and cursed the flowers that he had planted in their garden, that she had yelled and railed at him for planting them. That he left this reminder there for her, that she would see them bloom every spring and realize how empty her life was without him. And she cursed those blooms, opening so fragilely in their newborn resurrection. That they had the nerve to poke their tender buds up out of the ground when their master and gardener had gone under Earth himself. How dare they? How dare they rise after his demise. Did they have no respect for her loss.
And she broke down. She cried and held me to her. My shirt balled in her fists as she wailed in furious heartbreak.
I asked her if she wanted me to dig her garden and let her replant it with new flowers, some that would not make her hurt so bad when she saw them every year and she cried No! That's all I have of him now. Damn him for leaving me. Damn him for planting those stupid beautiful flowers. I hate them all.
Life is like the mighty oak and we are no more than leaves. We are born and, when the time comes, we must whither and fall, nourishing the buds to come and making room on those branches for new growth, new life. Our own tenuous vibrancy faded, we bow and retreat to the vigor of youth, knowing our place as we do. Even now as we are still hale and vibrant, we have accepted that this is the way of it. We will do our duty and turn to dust, and we can only hope that we can do it with grace and dignity, leaving those who are left behind without guilt and with as little pain as possible.
In the meantime I have been forced to think of Legacy. About what it is I want to carry on after me.
Hallelujah
Jeff Buckley
Powered by
Castpost