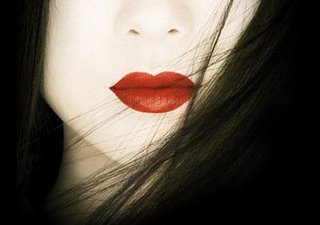 If I could say the things I feel, it wouldn't be the same
Some things are not spoken of, some things have no name
Though the words come hard to me, I'll say them just for you
For this is something rare for me this feeling is so new
You see I love the way you love me
I love the way you smile at me
I love the way we live this life we're in
I don't believe in magic but I do believe in you
And when you say you believe in me
there's so much magic I can do
Birthday Song Lyrics
~~Don McLean
Sometimes there is a connection between women that forms quickly. It is not easily understood other than a feeling that perhaps you were friends in a past life. I love finding that connection.
I feel that in finding one another, the women of Menage a Trois have found that thing that women strive for. Like-minded sisterhood. Unconditional love. And the joy of being able to share ourselves, openly, willingly and lovingly.
The Geisha's birthday was on the 20th which, of course, was a day designated for other purposes here on Menage a Trois. However we did not want to miss this opportunity to send her our love and well wishes across the miles.
We love you Nina!
Happy Birthday!
Tricia and SD