You are the chosen muse
I've got it all to lose
I think I do this all the time
but you elude my grasp
and I ache in the gap
between your skin and mine
How must it feel to be loved by darkness? To be coveted by Hades himself? To be held under his spell? His grip a vice, inescapable, desired, loathed.
must be the girl in me, the wicked whore in me
like Persephone yearning for the dark
you fuel the need in me, you haunt my every dream
you're of the magic breed, you are
To be taken by him, to be all that he desires. To have that power over him, that he has no control of himself, only his lust for me. And he is ravenous, unquenchable.
I have swallowed the seed of your cruel mystery
I am left coveting and scarred
you are my nemesis
my fleeting carnal wish
you're the erotic fist
you are...
To know that he is a stain on my soul, a need that refuses to be satisfied. And once taken I will be lost forever in his grasp, until I am no more than a dim reflection of myself. Conquered. Bound.
you have a devil's grin
make me want to sin
turn me into Hade's bride
when pleasure turns to pain
I'm the one with the stain
and one more secret to hide
Welcome to Musical Monday featuring
Hades Bride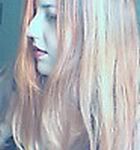 Powered by
Castpost
Persephone
My guitar skills have actually gotten a bit worse since I've started taking proper guitar lessons last week because I'm trying to unlearn some bad habits. Trying to correct my form and technique has temporarily rendered me a little clumsy. And while I'm bitching, I'm still a bit annoyed that the laptop picks up my voice fairly well but makes my lovely Martin sound like a toy. :-( Oh well, what do I expect? I am recording straight into the little pinhole microphone that comes built into the iBook.
~~Tree
I beg to differ with her disclaimer. I think this is the greatest coffee table recording I have ever heard. You can read the lyrics
here
. This is an incredible original recording and Tree's voice is, as always, wracked and emotional, making me cringe and lust all in one breath.
Happy
Musical Monday
everyone!