This HNT goes along with
this post
. Thought you might enjoy a look at The Beast herself.
There's nothing quite like breaking into the booth and holding a dee-jay hostage until he plays your record... record? Yeah, some of us were around when they actually played records on the radio. heh
This photo made it into
R&R
;)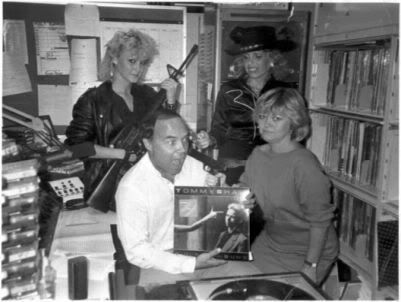 Dyan skipped the whole college radio experience. She went straight to work in 'real' radio at Z93 in Memphis. Here she is giving Nick Carter a station tour. Of course, that was before he became a reality show casualty.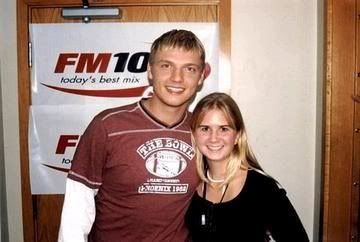 This is my boyfriend who did my promos.
'No, Your ears aren't deceiving you... You're rocking with the beast.'
The three words that best describe him...
Totally
Metal
Yummy
See the Half Nekkid Man himself.
Osbasso