woodnotwood
Friday, February 17, 2006
The Sea... He is my lover
I MUST down to the seas again, to the lonely sea and the sky,
And all I ask is a tall ship and a star to steer her by,
And the wheel's kick and the wind's song and the white sail's shaking,
And a grey mist on the sea's face and a grey dawn breaking.

I must down to the seas again, for the call of the running tide
Is a wild call and a clear call that may not be denied;
And all I ask is a windy day with the white clouds flying,
And the flung spray and the blown spume, and the sea-gulls crying.
Sea-Fever ~John Masefield. 1878–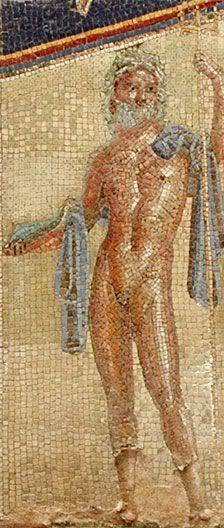 I have a fantasy that I never fulfilled.
I started imagining a lover when I was a teenager.... who didn't?
He would come to me on the beach.
I used to lay with my body right out of the surf and let the warm summer water tickle my toes, then, as the tide rose, it would eventually begin to lap at my thighs. That feeling is beyond words. It's like gentle hands moving and caressing your body. Little wonder it brought me to thoughts of being taken on the beach by a Poseidon-like figure who would magically step from the waves. Isn't that what all teenage girls are supposed to dream of? Soaking wet men who cover their bodies with gentle, warm, salty kisses?
I loved being close to the sea.
I miss it now in a way I can't begin to express.
Now that I know winter is almost over and soon nature will begin to change and don it's spectacular spring colors my heart is crying out for our jagged, rocky coastline.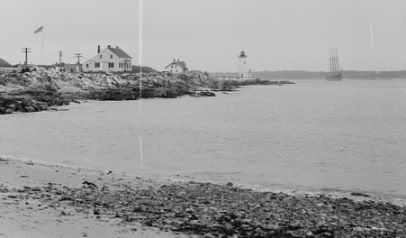 I used to have a little yellow convertible. Not much in the way of fancy, but fun to drive along the Eastern Seaboard. I used to just drive for hours along the coastline and then sit out on the rocks daydreaming in the late winter. I had one of my dad's old crew-cableknit cardigan sweaters and his black catburglar hat (my nickname for it) that I would wear because the wind off of the water would hit me like a blast of cold air, sometimes sucking the breath right away from me. Hard to believe I won't be able to do that anymore. I have no idea what the end of winter will be like this year, ice storms are usually how nature greets spring here, but, regardless, like most years, I assume that it will have it's own individual splendor. I just hope it doesn't leave me too homesick.
I do miss the coastline in the tempestuous winds of late winter on the Eastern Seaboard. Maybe it's almost time for a trip home.
Posted by Tricia :: 1:28:00 AM :: |

----------------------oOo----------------------



Truth is a Matter of Perspective Site Ring


Ring Owner: Seeker Site: Truth is a Matter of Perspective